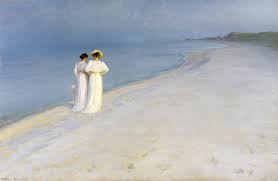 The project of "Spil dansk dagen" is a national event all over Denmark. My guitar students will together with violin, flute and song students will perform a very varied repertory of danish music. There will be two concerts in Guldborgsund during that week and both free of entrance.
We will perform lovely danish songs in instrumental version like: "Jeg gik mig ud en sommerdag", "en yndig og frydefuld sommertid" og "det var en skærsommer dag" and works by Carl Nielsen.
Instrumental music by Henrik Rund for classical guitar.
Humoristic songs like "Fy fy skamme" and" Olsen banden" and of course the beautiful "Elefantens vuggevise".
We will perform folk chamber music from "Ålholm samlingen" for guitar, violin and flute. Th
To end the concert we will play Kim Larsen, Pierre Dørge and Tim Cristensen.
We hope both the audience and the students will discover new things about the diversity of danish music.